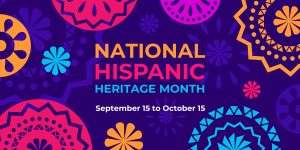 Hispanic Heritage Month celebrates the histories, cultures, and diversity of the American Latino community. We honor and recognize the contributions of Hispanic Americans, specifically those whose ancestors came from Spain, Mexico, the Caribbean, and Central and South America.
The independence days of several Latin American countries fall within the month, celebrated from September 15 to October 15. Your family has several weeks to sample any of the many events in Wisconsin:
Take a moment to visit any one of the following online sources to increase your family's knowledge and awareness of Hispanic American issues:
Learning together as a family about the rich immigrant heritage woven into the fabric of our nation's history and current culture is how we become the change we want to see. Enjoy this month's rich offerings!
Recommended Resources:
Additional Resources