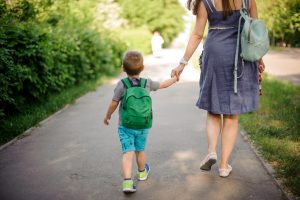 So many of the trainings in our Champion Classrooms online, on-demand training platform are made possible thanks to generous donations from supporters like you. After a recent webinar, one mom wrote and shared her experience. This is her story.
It was a long, long morning. Our son simply refused to go to school. The more stubborn he became, the more determined I became. And soon, our morning had escalated into yelling, tears, and anger – from both of us. I was filled with fears that were becoming more irrational as the situation continued,
"I'm going to be late for work again."
"If he doesn't go to school today, he will think he doesn't have to go to work when heis an adult!"
"I will be ruining his future if I give in. Don't give in."
Truth be told, he was also filled with fear. Looking back, if my adult brain was becoming increasingly irrational, I can only imagine what fears and anxieties were building inside him.
Every once in a while, you attend a training or listen to a parenting podcast, and you wonder if you've ever spoken to the presenter. You think, "How did they know that about my experience?" "How is she sharing my exact life in her examples?" This is the experience I had when I watched the recording of "The Many Faces of Anxiety: Recognizing and Responding to Fears, Worries, and Panic" in the Champion Classrooms.
This webinar helped me recognize what was going on with my son. It gave me strategies to help build safety around his fears and anxiety so I could walk him through his fears and anxiety instead of creating more fear and anxiety.
I am also freed to live in that wonderful grace of "Now I know better, so now I can do better."
I was so impressed with this webinar that I emailed my child's teachers, principal, and psychologist and recommended they watch the presentation.
I'm so thankful for this opportunity from the Coalition for Children, Youth & Families and the change that it is already making in our family.