We hope you and your family have been enjoying the summer so far! If you haven't taken a vacation, there is still time to plan a fun-filled family getaway. In fact, it may be the perfect time because August is Family Fun Month!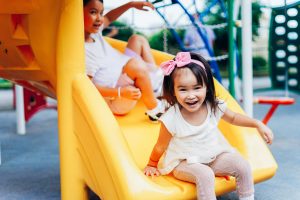 Vacations can be a day trip, a weekend get-a-way, or a week or more extended vacation. The choice is yours. There are many beautiful places to visit and explore in Wisconsin or our neighboring states. We've included several Wisconsin travel websites below for you to check out.
If you want to stay close to home, you could explore your hometown like a tourist visiting for the first time. Maybe there are places you have always wanted to visit but haven't had time to explore. Or, perhaps you have favorite locations you enjoy and would like to visit again.
Have you ever tried geocaching? Geocaching is like a treasure hunt that your family can do together. There is an app you can download and search for hidden treasures wherever you are. Click here to discover more about this fun family activity.
The possibilities for exploration and family fun are endless! You might want to create a countdown calendar or a vacation journal for everyone to take turns writing in. Get creative. Explore new locations. Dine at new restaurants. Enjoy a picnic at one of Wisconsin's beautiful State Parks. Plan your trip and enjoy making treasured memories together!
Recommended Resources
Additional Resources