National Grief Awareness Day is August 30. Everyone experiences grief and loss throughout their lives. As families touched by adoption, foster care, kinship care, or another type of out-of-home care, grief is undoubtedly interwoven in your lives on a frequent and continual basis.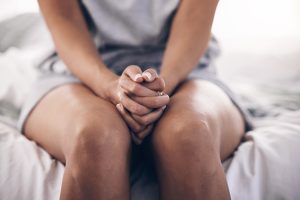 We often think of death when we think about the topic of grief. However, grief can manifest itself in many ways due to many circumstances. One can grieve the loss of a relationship, the loss of a job, or a medical diagnosis. We feel grief when a dream or vision we had for our future or the future of a loved one can't turn out the way we had hoped. The list can be endless.
We all process and cope with loss in our own ways and on our own timelines. There is no right or wrong way to grieve, but what is important is to reach out for support if your grief becomes all-consuming or overwhelming.
Processing and working through complex grief and loss issues are challenging for adults and can feel insurmountable for children. As parents and caregivers, you can support the children in your care as they travel their grieving and healing journeys. Simply making yourself emotionally available and providing a listening and supportive presence can have a tremendous impact.
Remember that grief triggers can occur with or without warning. There are grief counselors who can help those struggling with the complex emotions associated with grief. We have also included some additional grief and healing resources below.
You and your family are not alone. If you need resources or support, please consider contacting the Coalition or calling 211 for supportive resources in your area.
Recommended Resources
From the Lending Library
Tip Sheets
Training & Resources From Champion Classrooms
Additional Coalition Resource