"Don't worry; I've got your back."
Those words can feel like a lifeline when you are facing uncertainty.
Thanks to donors like you, the Coalition:
Is a trusted source for information and connection for foster, adoptive, and kinship parents, and guardians
Can help families and caregivers know that they are not alone
Has already made an impact on thousands of families.
But, the reality is, there are more children, youth, and families searching for answers, healing, hope, and love. 
You can make your valuable support go even further by joining the Coalition's Backer Club.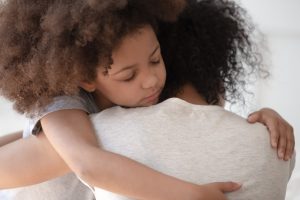 When you become a Coalition Backer, you will be making an immediate impact. Your monthly gift will:
Support the Champion Classrooms, an online learning site that offers webinars, educational courses, discussion boards, and much more to help parents and caregivers grow in confidence and resilience
Inspire and encourage parents and caregivers who are facing challenges by offering personalized resources and support
Ensure families caring for children impacted by trauma can find information, resources, and support no matter where they are
Your monthly donation will go to work immediately, helping children, youth, and families overcome trauma to heal, hope, and love again month after month. Will you tell them you've got their back today?
Why Give Monthly
Giving monthly fits your budget: No matter the size of your monthly gift, your generosity accumulates to inspire, inform, and support Champions statewide
Giving monthly helps plan for the future: Sustaining gifts from monthly donors allow the Coalition to dream, plan, and innovate
Giving monthly gives you an inside look: Get closer to our work with updates throughout the year—you'll be the first to know about our progress, our successes, and the impact of your generosity
Giving monthly ensure ongoing support: Every day can mean changes for children and families touched by adoption, foster care, and kinship care. But your regular monthly gift ensures that information, resources, tools, and support are available whenever a family needs them—no matter what.