We believe we play a critical role in serving some of Wisconsin's most vulnerable children and teens by ensuring their families and caregivers have the support and tools they need. Simply stated, we believe that when parents do better, children do better. Through our work, we strive to:
Offer a compassionate, responsive, and safe place for individuals and families who have questions and concerns
Provide accessible and reliable information at every stage of a family's journey
Create opportunities for ongoing learning and social connections
Build awareness about the unique journey of children, youth, and families impacted by foster care, adoption, and kinship care
Compassionate Response: Our Heartline
The heart of our services is providing a caring, knowledgeable, safe place for parents and caregivers who need help, have questions, or simply need someone to talk to. Our team of Resource Specialists is available to listen and provide guidance, information, support, and resources for each family's individual situation.
Informative Resources
We work continually to create informational content that is well-researched and developed by our Resource Staff. Our team relies on nationally recognized sources and strives to make the content family-friendly. Most of our informational resources are housed on the Wisconsin Family Connections Center website, a site that contains resources and links for support to anyone impacted by out-of-home care systems. Additionally, the Wisconsin Adoption website houses Wisconsin's database of children and youth waiting for permanence.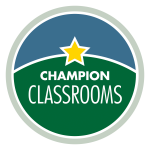 Ongoing Learning
At the Coalition, we know that learning is never done. We provide opportunities for continued learning and growth in the Champion Classrooms, our online, on-demand training portal. Visit the Champion Classrooms here.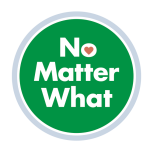 In addition, we share stories of hope and inspiration on our No Matter What Families YouTube channel, helping other parents and caregivers know that they are not alone.
Building Awareness
From children, families, and caseworkers to agencies, advocates, and policymakers, there are a lot of people and parties involved in the world of foster care, adoption, and kinship. The Coalition strives to stay informed to balance the needs and interests of all those involved. Our priority is advocating for and working to support families so that all children have the opportunity to live in a nurturing home where they can reach their full potential.